Insect and Disease Control
These insects and diseases are common to the Greater Cincinnati tree service area. To get more information on a specific problem, just click on the picture.
For a professional consultation, call and get an ISA Certified Arborist from Back Tree Service.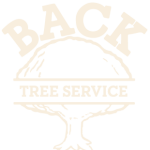 CALL US TODAY! 513.742.8733
Back Tree Service
2300 E. Kemper RD. Cincinnati, OH 45241
Back Tree Nursery and Transplanting
2854 N. County Road 250 W. in Liberty, IN 47353.
Some trees can been seen at 2300 E. Kemper Rd, in Sharonville, OH, and other satellite locations.
Note: Appointments are required. For your convenience upon request pictures can be provided via email or text. This website does not show accurate inventory as it changes continuously.