Credentials:
ISA Certified Arborists
Emerald Ash Borer Expert
Urban Forester
ISA Tree Workers Certification
Member of the International Society of Arboriculture
Ohio Licensed Pesticide Applicator
Kentucky Licensed Pesticide Applicator
Indiana Licensed Pesticide Applicator
American Heart Association - First Aid & CPR Certified
Resistograph Field Technician
President, Back Tree Service
1987, 1990, 1995, and 2004 Student of A.C.R.T. (Appraisal Consulting Research Training) Kent, Ohio
1997, 1998, 1999, 2000, and 2002 Cincinnati State studies in arboriculture.
Member of the ISA (International Society of Arboriculture) since 1997
Member of the American Society of Consulting Arborists (ASCA)
ISA Certified Arborist since 1997
ISA Certified Tree Worker
Proud Partner of Taking Root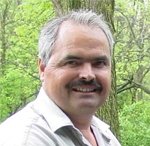 History:
The roots of Back Tree Service were planted a long time ago when Tim Back was just a child. Along with his four brothers, Tim would help his father do tree work on the weekends. Later, Tim went on to become a successful welder for 8 years.
In 1982, while Tim was helping out some individuals in need of tree work, he began to realize the possibilities of a tree care service. And so it began; armed with a rope, a Stihl 041 Farm Boss chainsaw, and a '72 Chevy Nova, Tim set out to offer his tree service in a part-time venture.
His business really took off after he serviced 22 customers on 3 adjacent streets in Hamilton, OH. As word of mouth spread, his list of customers began to grow rapidly. He was able to upgrade his equipment and increase his services. Tim's interest in trees grew as he began to study the skills of arboriculture. The vision of a full-time, full-service tree care business was beginning to blossom.
In 1987 Tim attended classes with ACRT in Kent, Ohio. After which Back Tree Service was in full swing. He began winning municipal contracts and building a reputation for quality tree care.
One of his first contracts in 1988 was a 5.5 mile stretch of trees overhanging Columbia Parkway. Tim's innovative approach to maintaining traffic flow and safety helped him win this important bid from the City of Cincinnati. In 1989 the city also awarded a 1,300 tree project for Price Hill. And contracts with the Village of Greenhills soon followed.
In 1990 Back Tree Service began clearance work for I&O Railroad. This relationship has continued even today as we provide service for I&O in 3 states. In 1995 Back Tree Service moved its headquarters from Brookville, IN to Forest Park, OH. In the three years to follow the company would experience extremely rapid growth. Tim was determined to make Back Tree Service the Greater Cincinnati area's best tree care company. He added more equipment such as a Crane, 3 Bucket trucks, 5 chippers, 3 stump grinders and numerous other vehicles and equipment. He also hired additional personnel and implemented training programs like the ISA certification. In 1998 Back Tree Service performed over 1,500 jobs.
A new location was needed to handle the growing business. In February 1999 Back Tree Service became Back Tree & Landscape, Inc. and moved to a 3-acre complex just 100 yards East of the previous location.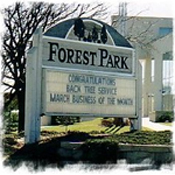 The new facility included some much-needed features like service bays, fuel storage tanks and more office space. During last five years we have seen a dramatic increase in demand for Tree Care.
Back Tree Service served the Katrina victims in the gulf area. We committed a third of our employees and equipment for over five solid months. We are proud to have contributed. You can see our Katrina story and what the people who we served said, by clicking on this link Katrina
Back Tree service discovered the right system of treatment for the infestation of the Emerald Ash Borer in 2007. This Emerald Ash Borer treatment system is backed by a 100% Guarantee.
By 2010 requests for treatments for tree health issues became overwhelming. As a result, Tim Back modified his business model by reducing the amount of removal equipment and increasing the state of the art equipment to focus on holistic tree care. You can read more about this by clicking on the Emerald Ash Borer link.
As a result, Tim has narrowed his focus from tree removal to saving trees. And doing what a Certified Arborist does... save trees as a tree physician, not a tree mortician (removalist).
Back Tree Service is now saving over 11,000 Ash trees. As a result, Tim has recently been awarded the International Society of Arboriculture (ISA) awards - The Going Green and Gold Leaf awards.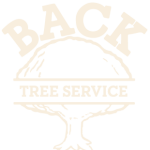 CALL US TODAY! 513.742.8733
Back Tree Service
2300 E. Kemper RD. Cincinnati, OH 45241