Providing outstanding service to the Southern Ohio, Northern Kentucky and Southeast Indiana tree service area in Ohio, Kentucky and Indiana for nearly three decades.
Tim Back, an International Society of Arboriculture (ISA) Certified Arborist, has transformed his tree care company focus on saving trees as tree physicians, not tree morticians.
Over the last several years Tim and his team of tree care professionals have saved thousands of beautiful trees from tree health issues such as Emerald Ash Borer (EAB), and other infestations and diseases impacting tree health in the Greater Cincinnati tree service area.
The proven systems Back Tree Service uses are effectively combined to protect and preserve tree health even in drought or poor soil conditions.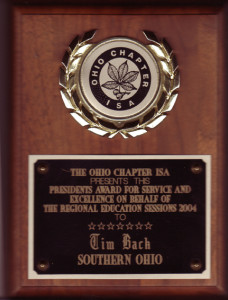 For over thirty years we have studied the most effective and efficient ways to care for trees. The results show in thousands of beautiful trees saved from having to be cut down.
With the right care and conditions, a tree can continue to grow in beauty for generations to come.
Even with devastating infestations such as the Emerald Ash Borer, there is hope.
When the news first broke, Tim Back realized that Ohio might be the next state targeted by the Emerald Ash Borer. He flew to the northern states, such as Michigan, to see first-hand the devastation wrought by the Emerald Ash Borer.
At first, government sources enforced eradication programs, recommending cutting down and burning all ash trees within a half mile of an infestation discovery. It was a sad sight to see municipalities lose the mature trees that once graced their streets and parks. But this solution failed to stop the rapid spread of the Emerald Ash Borer.
Through personal research and a passion to save the ash trees, Tim learned of a formulation that was tested by the University of Michigan and was about to be approved by governmental authorities. In a research environment, this formulation proved to be effective against the Emerald Ash Borer on ash trees (genus Fraxinus).
Getting the right formulation to combat the Emerald Ash Borer was the first step to successful tree health. The next step was to develop a superior delivery system.  The Arobjet Company, in Wilburn, MA, was developed as a system dedicated to observing how doctors inoculate humans against diseases.
Tim Back jumped in a plane and flew to Michigan to see the results first hand. He was amazed. There, in a devastated forest, was a beautiful grove of healthy ash trees. These trees had been treated with the ArborJet trunk injection delivery system.
Knowing that a healthy root system and food was fundamental for plant health, Back Tree Service technicians and ISA Certified Arborists, combined their Pneumatic Vertical Mulching system with ArborJet's TREE-äge system to produce a success rate of saving ash trees at nearly 100%!
That's evidence of the high confidence you can have in the technologies and methods employed by Back Tree Service in the Southern Ohio, Northern Kentucky and Southeast Indiana area.
At Back Tree Service we are proud to be the tree physicians to the Southern Ohio, Northern Kentucky and Southeast Indiana area. Back Tree is a tree and people caring company!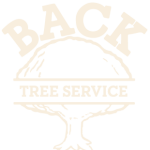 CALL US TODAY! 513.742.8733
Back Tree Service
2300 E. Kemper RD. Cincinnati, OH 45241