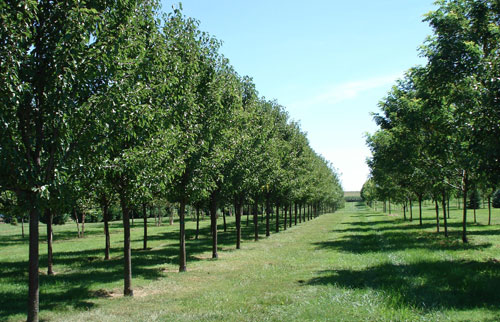 35 plus species and varieties including Maples, Oaks, Firs, Spruce, Arborvitae, London Plane, Crabapples, Pears. See below for all  of the tree varieties at Back Tree Nursery and Transplanting!
New, improved and more!
CONIFERS
COLORADO BLUE SPRUCE
BACHERI BLUE SPRUCE
NORWAY SPRUCE
SERBIAN SPRUCE
WHITE PINE
HEMLOCK
FAT ALBERT
BALD CYPRESS (DECIDUOUS CONIFER)
ORNEMENTAL
RED BUD
ZUMI CRAB APPLE
WHTIE CRAB APPLE
ADAM 5 PINK CRAB APPLE
PERFUSSION DARK PINK
PRAIRE FIRE
DOUBLE WEEPING CHERRY
ARISTOCRAT PEAR
TRINITY PEAR
CLEVELAND SELECT PEAR
RED SPIRE PEAR
CHOKE CHERRY
SHADE TREES
LONDON PLANE
EMERALD NORWAY MAPLE
QUEEN MAPLE
CRIMPSON KING MAPLE
AUTUMN BLAZE
RED POINT
SUGAR MAPLE
NORWAY MAPLE
COMMEMORATION MAPLE
HACKBERRY
GREEN GOPPER BEACH
ZELKOVA
GREENVASE ZELVOVA
TULIP POPLAR
HERITAGE RIVER BIRCH
WHITE BIRCH
CATALPA
BLACK GUM
RED OAK
SCARLET OAK
WHITE OAK
PIN OAK
BURR OAK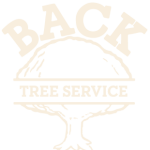 CALL US TODAY! 513.742.8733
Back Tree Service
2300 E. Kemper RD. Cincinnati, OH 45241
Back Tree Nursery and Transplanting
2854 N. County Road 250 W. in Liberty, IN 47353.
Some trees can been seen at 2300 E. Kemper Rd, in Sharonville, OH, and other satellite locations.
Note: Appointments are required. For your convenience upon request pictures can be provided via email or text. This website does not show accurate inventory as it changes continuously.